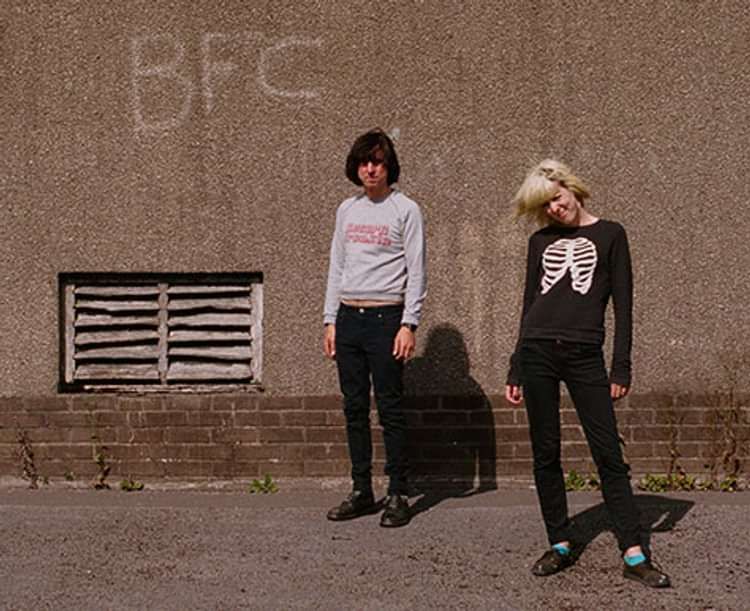 Heavy Pop presents:
THE LOVELY EGGS
The Lovely Eggs
£13.50 Adv
Entry Requirements: 14+
Buy Tickets
"Psych punk at its height"** Louder Than War** "The Lovely Eggs are an act of fine calibration of noise and sweetness, of intelligence and brutish mettle.'** Q**
Psych punk duo The Lovely Eggs return to Reading following their smashing set at 2018's Are You Listening? Festival.
For the last two years, The Lovely Eggs have sat back and watched England and the rest of the planet slowly eat itself. Their Number One Official UK Independent selling album "I am Moron" is the result of their observations, relentless analysis of a modern culture that is bringing the world to its knees.
"I am Moron", bears the fruit of The Lovely Eggs' second collaboration with Grammy award-winning producer Dave Fridmann (Flaming Lips, Mercury Rev, Mogwai, MGMT, Tame Impala) at his studio in upstate New York. It captures the zeitgeist of post-Brexit Britain and mysteriously seems to point towards the unimaginable future we're now living in. Many songs on the album are about isolation and living a new way in a different world.
Upon its release "I am Moron" went straight to Number One in the UK Independent Album Charts. It also took the Number One spot in the UK vinyl charts as well as the UK Independent Album Breakers Chart.
Debut single "This Decision" unfurled a seething two-minute-and-fifty-seconds of rage, reaching Number 1 in both the Official UK Physical and Vinyl Charts, with follow up single "Still Second Rate" ironically reaching Number 2 in the UK Official Physical and Vinyl charts.
"I am Moron" was declared "Album of the Day" by BBC 6 Music and received critical acclaim from the national press. The Sunday Times called it "A Triumph", ★★★★ "I am Moron is much cleverer than it would have you believe"- The Telegraph, ★★★★ - I Paper, 9/10- Louder Than War, "An act of fine calibration of noise and sweetness"- Q, "Packed with their observations of modern culture and the utter madness of the current world"- Sunday Mirror, Album of the month- Classic Rock, "Their Best Record Yet"- Long Live Vinyl, 8/10- Uncut, "Anarcho spirit dominates"- MOJO, "Excellent" Brooklyn Vegan.
The Lovely Eggs are willfully independent. With NINE BBC 6 music sessions under their belt, as well as sessions for Radio One and Radio X, they have enjoyed huge support from UK radio. And they continue to sell out gigs across the UK without the help of management, booking agent or record label support.
They have produced six albums. The fifth album "This is Eggland" saw their first encounter with Dave Fridmann as producer/mixer after Holly left a drunken message on his studio answerphone asking him to work with them. Dave got back in touch with them a year later and Eggland was born. It was released in February 2018 to critical acclaim, was added to the 6 music Playlist, and announced by HMV as one of their Top 50 Albums of the year.
With observational and often surreal lyrics about life, The Lovely Eggs have a powerful raw sound that creates the sonic illusion of a band twice their size and have become known for their ferocious yet joyous live performances.
They're undoubtedly the most real band in Britain, operating in a world when true authenticity is hard to find.
The Lovely Eggs are one of the most exciting, innovative, and genuine bands of the Great British Underground. Welcome to their world. Welcome To Eggland!
Plus Support on the night from Special Guests (TBA).
- SUPPORT US -
Become a 'Friend with Benefits'. Find out more here: