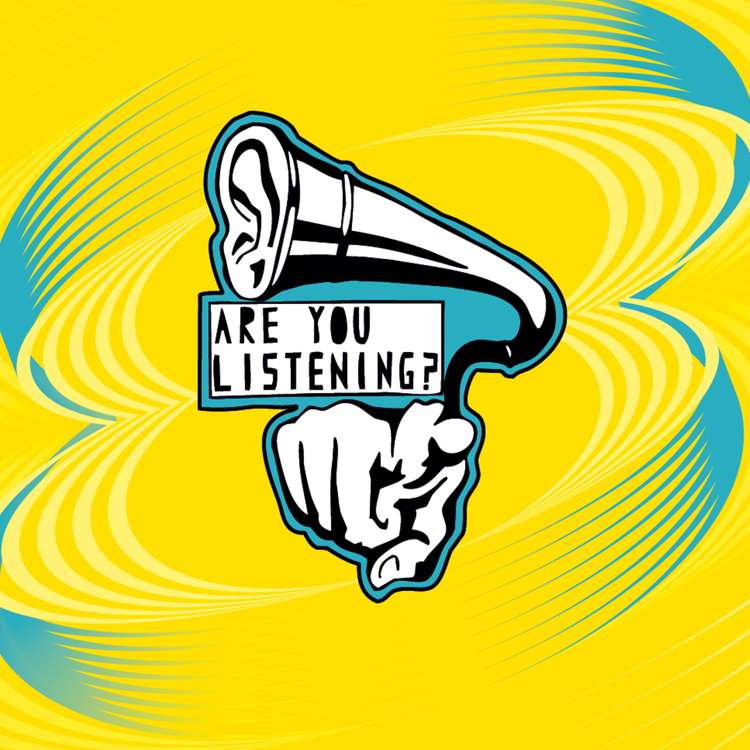 Heavy Pop presents:
Are You Listening? Festival 2021
BC Camplight + FREESTYLERS + Matt Maltese + Talk Show + JOHN
£22.50 Adult Adv / £15 Teen Adv - On Sale Now
Entry Requirements: 18+(some venues are 14+ / Please check)
Buy Tickets
Heavy Pop presents...
ARE YOU LISTENING? FESTIVAL 2021
Reading's award-winning new music festival returns for its NINTH YEAR on SAT 24TH APRIL. (2020 edition has been postponed till '21 - Original tickets remain valid).
Since starting in 2013, AYL? has raised nearly £70,000 for Reading Mencap, a local Learning Disability charity.
Previous acts include IDLES, The Amazons, Anna Meredith, Ezra Furman, Field Music, Shame, Dream Wife, The Big Moon and more.
For the latest line-up and festival news, go to: areyoulistening.org.uk
--- TICKETS ON SALE NOW ---
£22.50 Adult Advance (Tier 2) £15 Teen Advance (strictly 14 yrs - 17 yrs old) (Tier 2)
Please note: all tickets remain valid for the new Saturday 10th October date (Rescheduled from 25th April). If you're unable to make the new date, you can request a refund for the price of the ticket from the point of purchase.
--- PHYSICAL 2021 TICKETS CURRENTLY NOT ON SALE---
AYL? Playlist:
https://open.spotify.com/playlist/5rbXNj45xYNxf6hkk2Bmjk?si=4gNZDDJxQsW61fjoPsD94g
--- VARIOUS VENUES ACROSS READING ---
Milk Reading (18+) | Oakford Social Club (18+) | Purple Turtle (18+) | The Rising Sun Arts Centre (14+)* | Saint Laurence, Reading (14+)* | South Street Arts Centre (14+)* | SUB89 : Reading (14+ / under 16 w/ an adult)* and Upstage Mini The Roseate Reading (18+).
---
Past AYL? Festival Acts include...
Aldworth Philharmonic Orchestra. The Amazons. Anna Meredith. Another Sky. Bad Sounds. The Big Moon. Black Honey. Boxed In. Dan Le Sac. DJ Format. Dream Wife. Ezra Furman. Field Music. Flamingods. Gengahr. Girl Ray. God Damn. Her's. IDLES. Krafty Kuts. Matt Maltese. The Lovely Eggs. NZCA Lines. Palace. Plump DJs. Pulled Apart By Horses. Rozi Plain. Saltwater Sun. Shame. Slug. Smoke Fairies. Spring King. Sundara Karma. Tom Williams. TVAM. Warm Digits. The Wave Pictures. Whenyoung. And many, many more...
---
Past Praise for AYL? Festival
'Start thinking about a day trip now' Louder Than War Magazine
'Hear the very finest in emerging music while raising money for [Learning Disability] charities? We don't mind if we do!' No.1 in Metro Weekend
'It's one of our favourite days in Reading'
10 in Explore Reading's "25 Best Things to do in Reading"
'Not only easily one of the best value festivals in the UK - it's simply one of the best festivals in the UK' FADED GLAMOUR
'A must-attend for all discerning festival goers' Artrocker
---
For more information: areyoulistening.org.uk | readingmencap.org.uk
Line Up
FREESTYLERS
Talk Show
JOHN