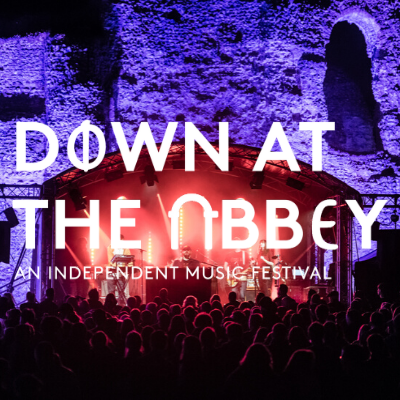 Heavy Pop presents:
DOWN AT THE ABBEY 2020
Adult (Tier 1) - £22 | Child (Ages 11-17) - £15 | Child (Ages 10 & Under) - Free (Registration Required)
Entry Requirements: All Ages
Buy Tickets
Down at the Abbey Festival returns for its second year!
Following the success of the first year, we are excited to be returning to the historic and beautiful Reading Abbey Ruins.
We will have two stages of stunning live music, delicious street food and award-winning craft beer and cider from Siren Craft Brew.
-- TICKETS --
ADULT TICKETS TIER 1 - £22.00 | TIER 2 - £25.00 | TIER 3 - £27.50 | TIER 4 - £30.00
TEEN (AGES 11-17) TICKETS TIER 1 - £15.00
CHILD (AGED 10 & UNDER) TICKETS Free Entry - Registration Required
-- LAST YEAR'S LINE-UP --
Last year's line-up included BC Camplight, Kathryn Joseph, The Wave Pictures, Tom Williams Music, Rozi Plain, Aldworth Philharmonic Orchestra Soloists and many more brilliant artists...
-- A BRIEF HISTORY OF READING ABBEY --
Reading Abbey Ruins is a venue like no other. King Henry I started the construction of Reading Abbey in 1121 and once built, the great royal abbey was one of the largest monasteries in Europe for some 400 years, housing monks and religious relics including the hand of St James. In 1539, on the orders of King Henry VIII, Reading Abbey was destroyed, the monks were banished, and the Abbot was executed.
In recent years, the Grade 1 Listed ruins have undergone a £3 million renovation, re-opening to the public in June 2018. The independent team behind Down At The Abbey are extremely excited to launch their brand new festival in this truly unique and historical space in the heart of Reading.
Please note: This is an outdoor event. Event subject to license. Line-up subject to change. All under 18's require an adult guardian. Proof of age ID may be required. Free Personal Assistants available.
---
Follow us on Facebook, Twitter and Instagram @downattheabbey for the latest festival news. #DATArdg