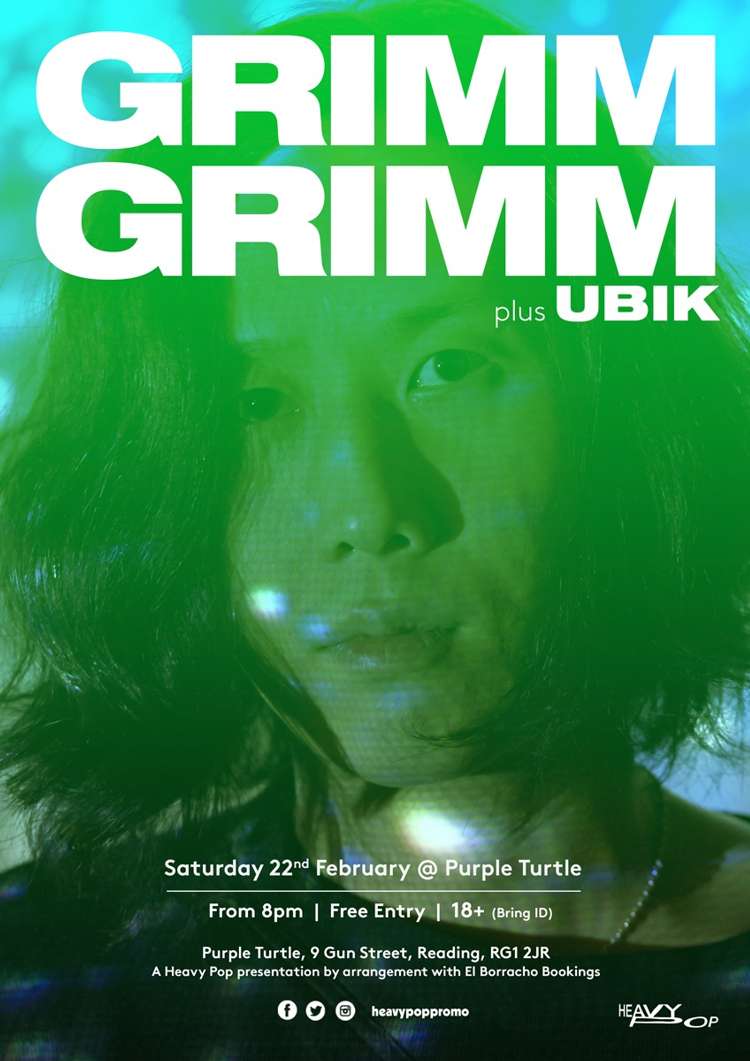 Heavy Pop presents:
GRIMM GRIMM
GRIMM GRIMM + Ubik
FREE ENTRY
Entry Requirements: 18+
Heavy Pop presents...
GRIMM GRIMM
"Vast Baroque landscapes are painted with quirky drum loops and translucent dream journal poetics" - Louderthanwar
"Sparse, infectious dream-folk" - Clash Mag
London-based singer-songwriter experimentalist and former SCREAMING TEA PARTY member Koichi Yamanoha has been operating under the guise of Grimm Grimm since 2013.
The project is an outlet for his fragile, otherworldly forays into baroque folk, futurist lyricism and electro-acoustic oddities. Born in Tokyo, Yamanoha's first solo record, 'Kazega Fuitara Sayonara', was released in late 2014 via Kevin Shields and Charlotte Marionneau's Pickpocket Records / Honest Jon's.
This was followed up with his debut album, 'Hazy Eyes Maybe', on ATP Recordings in 2015. His sophomore album, 'Cliffhanger' was released in June 2018 and it has been in the process of development since, capturing the intimate confessions, which have made Yamanoha's live performances both tender and intense at the same time.
GRIMM GRIMM releases his new album on February 28th 2020 and his recent single features Laetitia Sadier from Avant-Pop Stereolab.
UBIK
Ubik uses computer and ambient guitar to create lush cinematic atmospheres driven by hip hop beats.
Heavy Pop: Drop it like it's Pop
Line Up
Ubik
Ambient drones and hip-hop beats