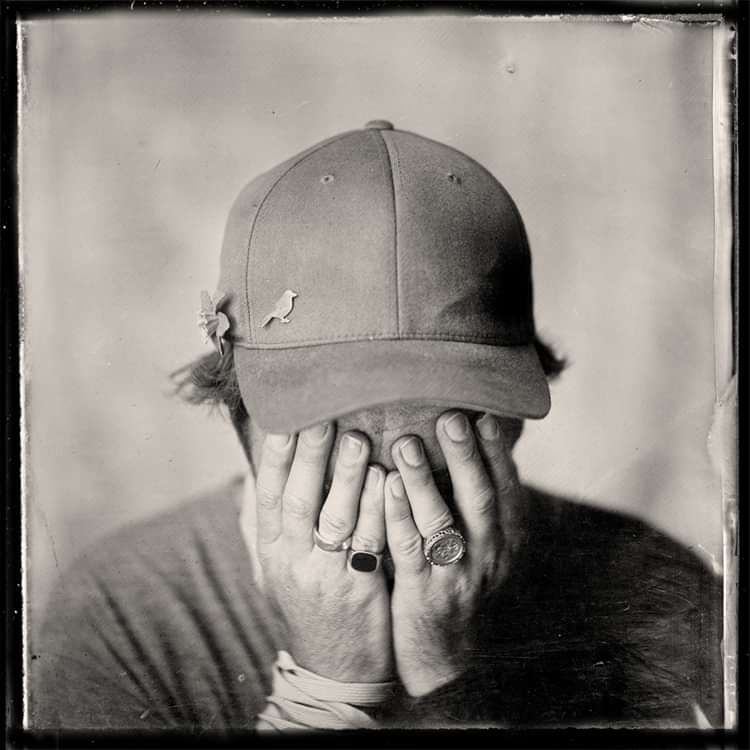 Heavy Pop presents:
BEANS ON TOAST
Beans on Toast + Tensheds + The Amazing Tiger Band
£13.00 Adv. (Subject to Booking Fee)
Entry Requirements: 14+
Buy Tickets
Heavy Pop presents...
BEANS ON TOAST
'Passionate, funny and human, articulating an everyman's fears about these times' THE GUARDIAN
Climate emergency? Boris as PM? Rail-melting heat waves? A No Deal Brexit? Beans' new album could only ever be called one thing: 'The Inevitable Train Wreck'
For now, he's holding his cards quite close to his chest, but he's promised "a rock'n'roll album about our dying planet".
The new release from the Essex Folk hero will find him searching for hope and change in what may be Earth's darkest hour. On-track for a 25 date tour across the nation this Winter, catch him playing songs from 'The Inevitable Train Wreck' and his huge, well-loved back catalogue.
The Inevitable Train Wreck will be released on 1st December 2019 and we can't wait to see Beans On Toast playing his new tunes and old hits.
TENSHEDS
Tensheds is the solo guise of Matt Millership. The erstwhile keyboardist for Jim Jones & The Righteous Mind, Millership is classically trained and has supported Mick Taylor, Spear Of Destiny and the Blockheads live.
THE AMAZING TIGER BAND
The Amazing Tiger Band is a Reading-based Indie/punk/Hip-Hop artist with witty lyrics, innovative looping, Classic grooves and a passion for writing bio's in 3rd person.
Heavy Pop: Drop it like it's Pop
Line Up
Tensheds
Rick Wakeman "A Very Rare Talent" MOJO "Exceptional" CLASSIC ROCK "A Refreshing Whiff of Anarchy - You'll Believe His Hype" Vive Le Rock "Genius" UNCUT 4/5 Liverpool Sound & Vision "A New Spectrum Of Music
From the Royal Academy of Music to blues hobo, from John Mayall to the House of Lords, from recording in a barn to opening the Isle Of Wight festival, the world of Tensheds is anything but ordinary.
Tensheds' audacious showmanship deftly delivers a brand of gritty, heavy, edgy blues/punk, which incorporate elements of this classical background. Back with a new album and line-up consisting of only himself on piano and Ed Wells on drums, this duo take no prisoners when they deliver what Tensheds has coined "21st Century Blues". For the uninitiated think 'The White Stripes meets Tom Waits via Jerry Lee Lewis'.
In 2015, this punk prince crashed back into the music scene like a cannonball. His latest album entitled 'The Dandy Punk Prince' released earlier this year, four years after the award winning 'Crazy Beautiful', is rightfully generating buzz in the press, with Classic Rock Magazine declaring "You'll believe the hype" and Vive Le Rock hailing him a "Genius", not to mention extensive BBC Radio play and live sessions.
Tensheds has honed his persona over many years in the time-honoured tradition, hoboing the road, supporting and guesting for the likes of John Mayall, Mick Taylor, Hazel O'Connor, Roger Chapman, The Blockheads and James Burton. Throw in recent tours with Jim Jones and Bad Seeds drummer Jim Sclavunos and what you get live is a finely tuned, electrifying and totally unique performer. It's no wonder he's been labelled "Jerry Lee Lewis and Tom Waits' love child".

The Amazing Tiger Band