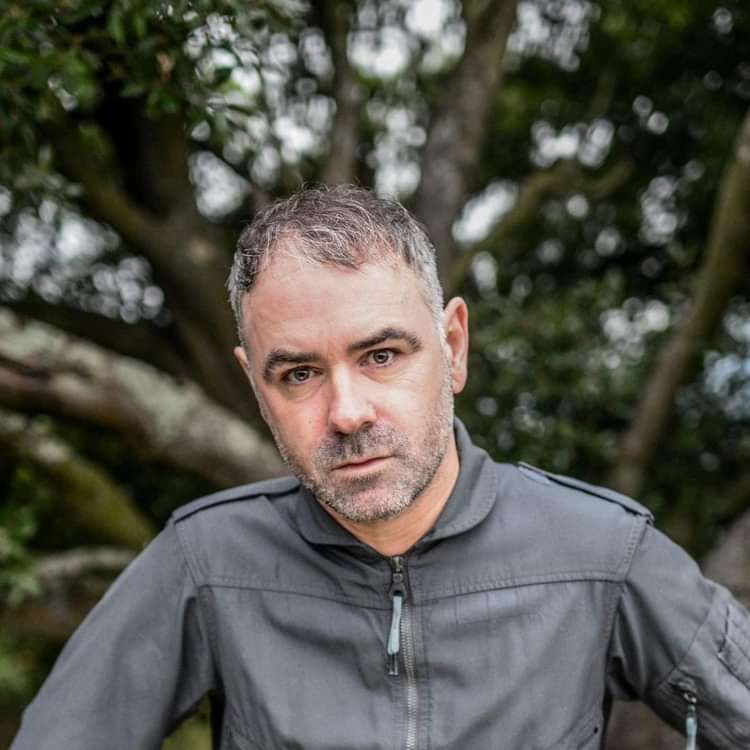 Heavy Pop presents:
STEVE MASON (EX THE BETA BAND)
Steve Mason + Pictish Trail
£20 Adv. (Subject to Booking Fee)
Entry Requirements: 14+
General Admission (e-ticket)
HEAVY POP presents...
STEVE MASON (EX THE BETA BAND)
'Mason has always followed his own path, and we're better for it' (9 / 10) - CLASH
'Mason's creativity remains undimmed' (4 / 5) - Q MAGAZINE
Steve Mason is a Scottish musician, most famous as one of the founding members of The Beta Band. Steve has also recorded under the names of King Biscuit Time and Black Affair and since 2010 has released three acclaimed solo albums under his own name.
The new Stephen Street (Blur, The Smiths) produced record 'About The Light' (Domino Records) was Album of the Month in Crack Magazine, and BBC 6 Music's Album Of The Day in January, plus received widespread critical acclaim. About The Light was also added to Spotify UK's New Music Friday playlist.
When asked about the album, Steve said "It's a beautiful, confident, positive, angry, loving and gentle album which once again moves what I do forward. David Bowie said that you should always be slightly out of your comfort zone if you want to achieve greatness, and for the first time perhaps ever; I deliberately pushed myself into that place. Who doesn't want greatness?"
PICTISH TRAIL
Throughout his career Pictish Trail – aka Johnny Lynch – has resolutely furrowed his own path, steadily creating a unique catalogue of recordings and performances through his own labels (Lost Map / Fence Records) while eschewing the blueprint of the predictable singer-songwriter in favour of something untidily intriguing.
He has toured with Belle & Sebastian, British Sea Power, Malcolm Middleton and KT Tunstall, as well as making appearances at Glastonbury, Field Day and Green Man Festivals.
Heavy Pop: Drop it like it's Pop
Line Up
Steve Mason
Pictish Trail
FACEBOOK: https://www.facebook.com/pictishtrail TWITTER: https://www.twitter.com/pictishtrail
Something of a sonic hermit, Pictish Trail has spent large parts of the past few years tucked away in his caravan on the Hebridean isle of Eigg, feverishly working on the follow up to Secret Soundz Vol. 1 & 2, his critically- acclaimed double album of DIY electronic folk-tinged croft pop, released in 2014. Future Echoes is the mesmerising result. Written in remote seclusion but recorded in the bustling heart of London, it reunites Pictish Trail with Adem Ilhan, who produces the majority of the record. Pictish and Adem previously wrote music together in 2010 under the name** Silver Columns*, releasing the hugely well received album Yes And Dance via London taste-makers Moshi Moshi. *Future Echoes features additional production and mixing from Rob Jones (Cocknbullkid, Sweet Baboo, Slow Club) and drumming from Alex Thomas (Squarepusher, Air) and was mastered by Guy Davie at Electric Mastering.
A very personal musing on mortality, the death of friendships and the finality of things, *Future Echoes *represents the most confident, cohesive and pop-savvy collection of music Pictish Trail has written to date. The album's opener and first single 'Far Gone (Don't Leave)' takes its cues both musically and thematically from the Coen brothers' Fargo, adding a tongue-in- cheek hip-hop beat, raspy Casio keyboard bassline and echo-slathered vocal over the top of an ominously queasy sample. 'Dead Connection' is a dizzying and very danceable dispatch of ghostly electro all about attempted discourse with the dead and accepting that what is gone is gone. 'Half-Life' slows things down at the album's half way stage for a by-turns shuddering and twinkling take on decaying and yet somehow still interminable relationships, while closer 'After-Life' is a twisted polyrhythmic psychedelic disco opus, with a chorus sung in a Jimmy Somerville-worthy falsetto, reflecting on reincarnation and life lived on repeat. Which is exactly what you'll be putting Future Echoes on by the time you get that far. See http://www.lostmap.com for more info
=-=-=-=-=-=-=-=-=-=-=-=-=-=-=-=-=-=
MOJO ★★★★ "A dark pop album, as joyful as it is unexpected"
Uncut Magazine 8 / 10 "Always an eclectic talent, he seems to have found his métier ... roving electronica, Balearic beats, languid psychedelia, fidgety dance-funk"
Clash 8 / 10 "Beautiful melodies, gorgeous harmonies and groove you can dance to … every moment of this record is glazed with fun and pop and excitement"
The Arts Desk ★★★★ "The life and soul of any party he cares to put his name to … purveyor of the finest space-age disco-wonk-pop"