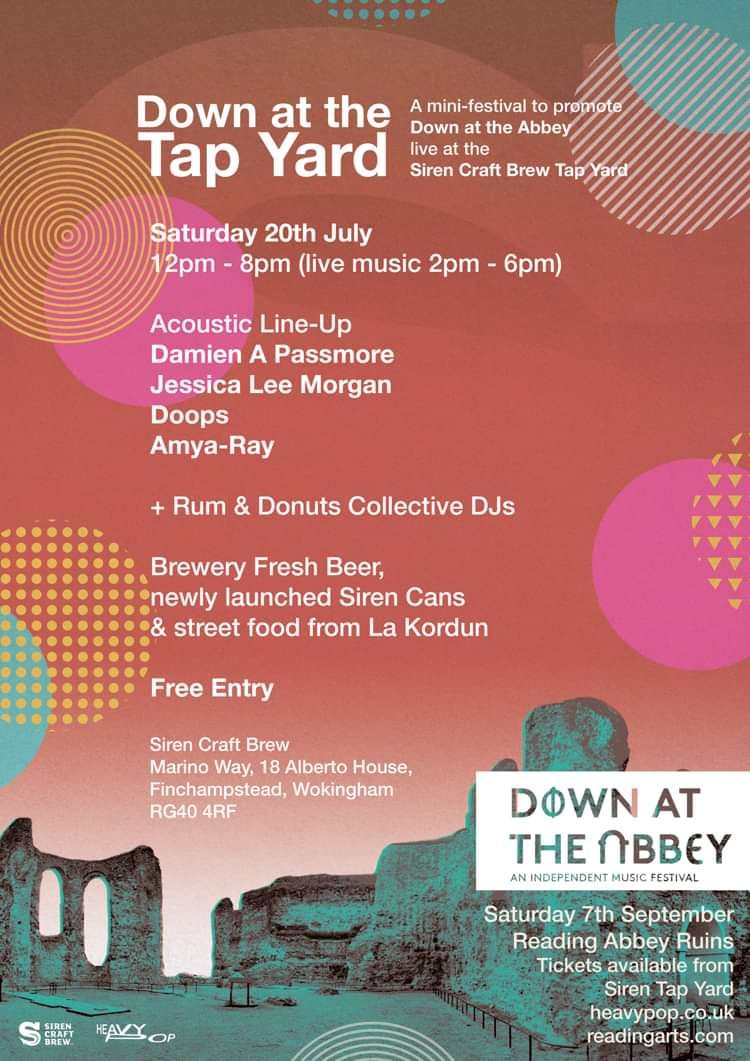 Heavy Pop presents:
DOWN AT THE TAP YARD
Damien A Passmore + JESSICA LEE MORGAN + Doops + Amya-Ray
FREE ENTRY
Entry Requirements: 18+
A mini-festival to promote "Down at the Abbey", a new independent outdoor music festival in Reading with bars provided by Siren!
Saturday 20th July 12pm - 8pm / Music from 2pm - 6pm.
Acoustic Line-up
Damien A Passmore + Jessica Lee Morgan + Doops + Amya-Ray + Rum & Donuts Collective DJs
As always, brewery fresh beer and NEWLY LAUNCHED SIREN CANS!
Street food from La Kordun.
Free entry!
Down at the Abbey Festival at Abbey Ruins Reading, Saturday 7th Sept Tickets: https://www.heavypop.co.uk/events/2019-09-07-down-at-the-abbey-adult-tier-3-reading-abbey-ruins
Line Up
Damien A Passmore
JESSICA LEE MORGAN
Doops
Amya-Ray