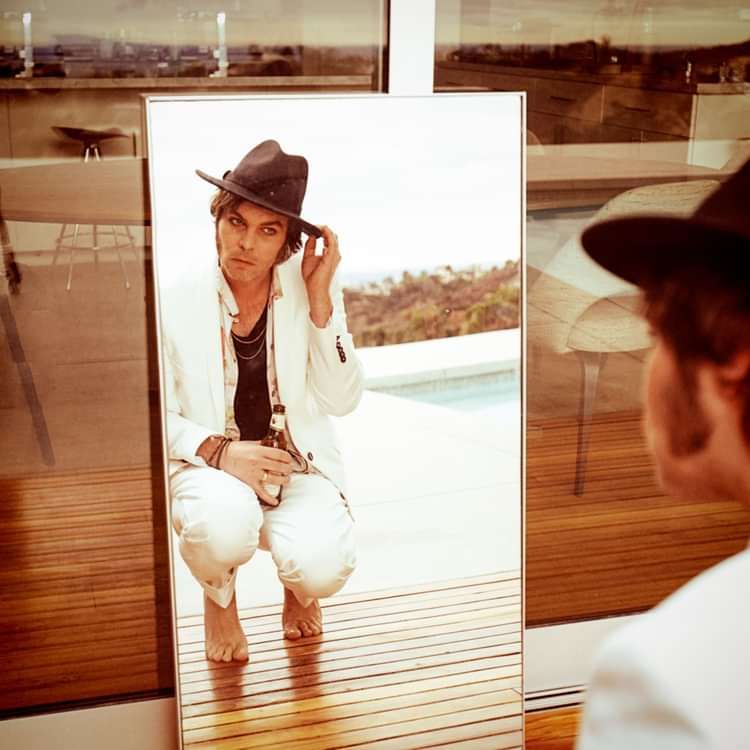 Heavy Pop presents:
GAZ COOMBES (SOLO)
Gaz Coombes + Chris Simmons
£17.50 Adv. (Subject to Booking Fee)
Entry Requirements: 14+
Heavy Pop presents...
GAZ COOMBES (SOLO)
'A daring, creative return from the much-loved songwriter' - CLASH
For nearly two decades with Supergrass, Coombes came to embody the oddball end of British indie and Britpop. But it is through his solo work that he has found himself. With his 2015 album Matador, he earned him a Mercury Prize nomination. "With Matador I almost got it right…" he says.
With Gaz's latest World's Strongest Man, Coombes brings that solo self into dazzling definition. There's more space and light in the music, which takes its motorik drive from krautrock (first single, Deep Pockets) and its subtle soundscapes from introspective West Coast hip hop. Lyrically, he points the searchlight inwards to explore what it means to be free and doing life on your own terms. But this is an album more outgoing than its predecessor – with a greater variety of moods than we've heard from him before.
Gaz will be performing a special solo set showcasing all of his material at SUB89 and we can not wait!
Chris Simmons "Beautifully ambitious. One to watch" - TIME OUT LONDON
Brighton singer-songwriter Chris Simmons joins Gaz on the bill. An artist who commands comparisons to an ostensibly motley crew of musicians such as Brett Anderson, Neil Finn and Paul McCartney is bound to stop listeners in their tracks. Indeed, an artist who's gained the direct support of heavy hitters like Chris Difford of Squeeze and the legendary Jackson Browne, in turn, deserves some serious attention.
Heavy Pop: Drop it like it's Pop
Line Up
Gaz Coombes
Chris Simmons
"A truly great songwriter with an incredibly distictive voice"
JACKSON BROWNE
"Beautifully ambitious. One to watch"
TIME OUT
"A breath of fresh air. This young man is going to be very big indeed"
THE TIMES
"Lyrically akin to Brett Anderson in his prime."
EVENING ARGUS
Read more: www.chrissimmonsmusic.com