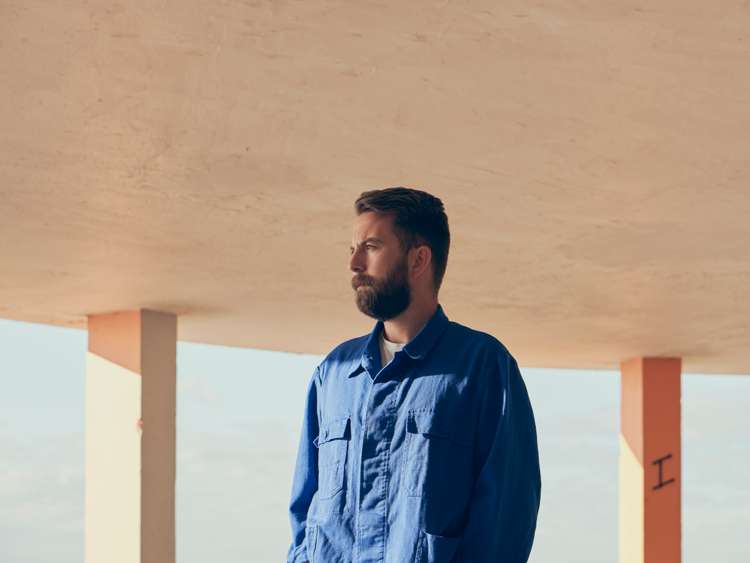 Heavy Pop presents:
TOM WILLIAMS
Tom Williams + Bryde
£12 Adv. (Subject to Booking Fee)
Entry Requirements: 18+
Heavy Pop presents...
TOM WILLIAMS
'Surging, vintage pop-rock' - The Guardian
Tom Williams returns following his acclaimed album 'All Change' was picked as one of BBC 6 Music's Albums Of The Year 2017.
Sparkling and insightful, inspiring and comforting, warm and tender, rocking and rolling and soothing, new record 'What Did You Want To Be?' is exactly the album Tom Williams wanted to make. One week, one studio, a wingman-mentor, his five-piece live band – Jack Clayton (drums), Jake Mehew (keys), Igor Dall'Avanzi (bass), Ant Vicary (guitar) – and 11 pitch-perfect songs.
That adventure, and adventurousness, will further be explored in a podcast Williams is recording, to be released alongside the album. In it he discusses What Did You Want To Be?'s journey to life with the producers, mixers, musicians, sleeve designers and video makers who helped make this stoutly collaborative "solo" album.
"There's a bloodymindedness to this record," he says proudly. "It's the sound of a band making a recording quickly, with some good songs. It was just Tim and us, we knew what we wanted, we knew the references, we worked incredibly quickly, we recorded it all live, and it was all finished within eight months of the last record coming out. If you've got momentum, and the songs…" he shrugs.
"That for me is the romance of all this," Tom Williams concludes. "To teach, to work with someone like Tim, to write songs like these, to put it out on my own label. I feel totally blessed and fortunate."
'What Did You Want To Be?' is released 29th March 2019 on Wire Boat Recordings (Distributed by Moshi Moshi Records)
BRYDE
Pembrokeshire-born, London-based Bryde aka Sarah Howells, is a girl and an electric guitar playing fierce and fragile songs. Swaying from vulnerable to uncompromising within one verse and chorus, Bryde's music is honest and furiously authentic.
Heavy Pop: Drop it like it's Pop
Line Up
Tom Williams
Bryde
Bryde is Pembrokeshire-born, London-based Sarah Howells and an electric guitar, singing fierce and fragile songs about entangling and unravelling. Earning comparisons to Sharon Van Etten, PJ Harvey and Jeff Buckley, her powerful vocals, sharp, evocative lyricism and searing guitar tones have won plaudits from the likes of NYLON, The 405 and The Line Of Best Fit.
"Wait" and "Help Yourself" from her debut EP were lauded by blogs and supported by Huw Stephens at Radio 1, BBC Introducing in Wales and London, Tom Robinson and Chris Hawkins at Radio 6, Goldierocks on Selector Radio and Maz Tappuni at Radio X.
Summer 2016 saw Bryde perform at a number of UK festivals, including Green Man, Dot to Dot and How The Light Gets In, as well as embark on a whistle-stop tour of the US, taking in New York, Nashville and LA.
Whilst in LA she recorded a song for EP2 with Rufus Wainwright's producer Chris Sorem. She then completed the EP recording three songs with Bill Ryder-Jones at Parr Street Studios in Liverpool. Its two singles, 'Honey', and Wouldn't That Make You Feel Good? have already seen radio support from BBC 6music, BBC Radio 2, BBC Introducing and Amazing Radio, on top of several key Spotify playlists.
"Bryde's first offering is a tender, wiry piece of tearjerk folk-pop. The swirling, swollen textures and rippling electric guitars bear resemblance to Daughter or HAWK" - The Line Of Best Fit
"..atmosphere builds, and twinkling teardrops of light appear – an electronic sound that somehow feels totally organic. If this is Bryde's early work, there's plenty to look forward to". - The Most Radicalist
"We've witnessed the emergence of some great singer-songwriters over the year, but the best may have been indeed saved for last with the arrival of Brixton native Bryde. Her debut single, "Wait", is – in a word – remarkable. " The Revue.ca
"Surely you've left some room on your year-end, best-of lists, because "Wait", the electrifying new single from Brixton-based singer and songwriter Bryde, will require a spot in its upper reaches. " - The Autumn Roses