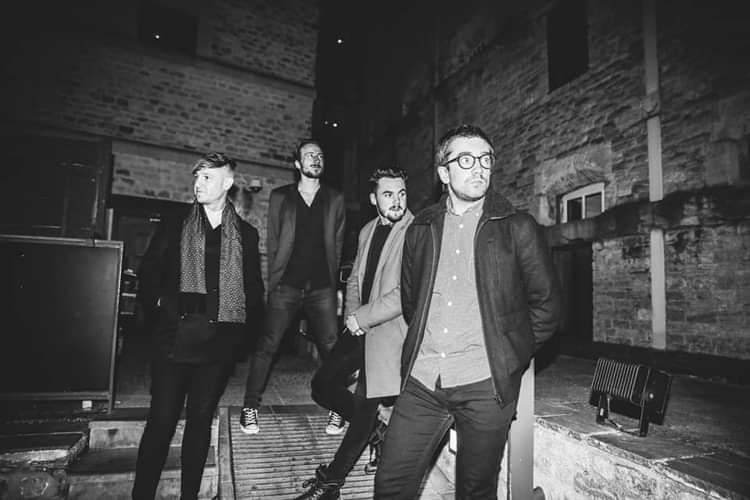 Heavy Pop presents:
JERICHO LIVE: THE DOLLYMOPS, PIN UPS, DAISY
The Dollymops + PINUPS + Daisy
£5 Adv - £6 On The Door - £5 Student ID + Ticket bundles
Entry Requirements: 18+
Buy Tickets
Heavy Pop & Daisy Rogers present JerichoLive!
February's JerichoLive! showcase is an extra special one to kick off 2019 as we work with FourTwenny Records to bring you The Dollymops' EP launch show.
The Dollymops 'Indie-punk swagger channeling The Smiths and The Libertines'
The special JerichoLive! show will see the band launching their third EP: 'Church Fete Ultra Violence'. The EP will be available at the show and also available via a special bundle with an advance ticket.
The Dollymops exploded on to the local scene in 2018 with their infectious and finely crafted indie-punk tunes that stick in your head, and with live performances that burst with energy. Expect melodies and punk swagger, channeling The Clash, Buzzcocks, The Smiths and The Libertines. The Dollymops formed in Oxford in early 2018 and quickly established themselves as one of the best bands on the Oxford music scene, bringing an intensity of energy to their live sets
'A bunch of guitar-wielding blokes with something to say and who say it in style' - Dale Kattack, Nightshift Magazine
https://www.facebook.com/TheDollymopsOfficial/ https://soundcloud.com/thedollymops https://open.spotify.com/artist/7496ha9uuqUTYCMS427YnA?si=YttiBfwcQ96eDSgOa7VkhA
Pinups 'A powerful mix of Circa Waves meets Oasis'
Reading three-piece are a must-see live act that channel all the best parts of Oasis and Circa Waves into their own unique sound. Having played a select number of shows in their hometown they are now set to spread their wings. Check out their track 'Happy on a UFO'. https://soundcloud.com/pinups96 https://www.facebook.com/96pinups/
Daisy 'The very best low-fi, emo, rock'
Daisy is the brainchild of Luke Almond (Vagueworld) who along with his band create fragile indie/rock tunes with a hint of emo. The title track of their first EP made it into our top 25 tracks of 2017. Check out tune 'Baby' or equally emotional 'Baby Loves You'. Their sound continues to develop and following a UK tour in 2018 we are pleased to have them play our first JerichoLive! show of 2019.
https://www.facebook.com/bandcalleddaisy/ https://daisyuk.bandcamp.com/ www.instagram.com/bandcalleddaisy/
Line Up
The Dollymops
The Dollymops are an eclectic, indie-punk outfit based in Oxfordshire, United Kingdom. The frenzied, four-piece produce hard-hitting, frenetic tunes aimed at getting any and every crowd moving. Studio time is booked for their demo EP such is the prolific songwriting duos ambition. A hometown Oxford debut headline gig done with Camden to come and major label support slots. It's no coincidence the band have already been compared to The Libertines with tales of romance and heartaches all bottled up with a slice of nostalgic punk.
PINUPS