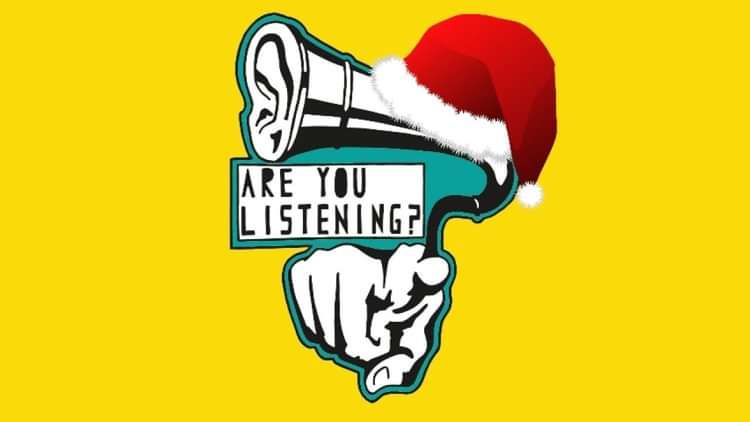 Heavy Pop presents:
ARE YOU LISTENING? FESTIVAL CHRISTMAS BASH
ANIMAL HOUSE + Kill Committee + Self Help
£5 Entry - Cash Only
Entry Requirements: 14+
Heavy Pop presents...
ARE YOU LISTENING? FESTIVAL CHRISTMAS BASH
Join us for live music, merriment & fundraising for Reading Mencap.
THE LINE-UP
'Filled with bolshy energy' - Clash Magazine 'Snarling, hedonistic Garage rock' - Gigwise
Australian indie-rockers Animal House create a raucous, energy-fuelled sound. Their songs are filled with witty lyrical storytelling, racing riffs and infectious choruses. A high-energy garage-infused sound, reminiscent of the likes of The Strokes and The Raconteurs.
Finally settled in the UK, Animal House have already supported the likes of Courtney Barnett, Surfer Blood and Drenge to name a few. They have also received praise from the likes of BBC Radio 1's Annie Mac, BBC6 Music's Steve Lamacq and Sean Keaveny, NME, DIY and Clash.
Animal House enjoy a party and especially a festive one!
Kill Committee are a musical manifesto of hope with a set of three minute post-punk anthems - cut through with stolen hooks from the '60s, the bubbling subversion of early Teardrop Explodes and the underdog swagger of a down and out Ian McCulloch demanding to be crowned King. From the garage underground of the sixties, the best bits of post-punk, and the definitive list of the only bands that have ever mattered. Johnny Marr was recently spotted with their album as well!
Self Help punk pops it with the jagged edges left on. Wacky garage pop of the highest lo-fi calibre, apparently.
The unusual combination of a fierce female rhythm section and the shouty but sensitive boys on guitar soon started to make waves and attract the attention of local music hero Ronan Munro, BBC's Steve Lamacq, Tom Robinson and Dave Gilyeat, as well as ardent fans who turn up to every show.
Please note - we encourage the wearing of festive clothing.
---
Are You Listening? Festival 2019 Sat 27th April | Various Venues, Reading Tickets: areyoulistening.org.uk/tickets
Line Up
ANIMAL HOUSE
ANIMAL HOUSE are an Aussie born 4 piece who in early 2014, packed up their belongings and headed for the shores of the UK.
Having found a home in the musical mecca of Brighton, the band quickly gathered momentum, playing shows alongside some of the city's new breed of snarling rock acts. Their giddy brand of garage-rock is as infectious as it is fun and with the band's debut single "Sour" and B-Side "Heavy", heads started to turn instantly!
"Sour" received praise across the board from the likes of NME, DIY and Clash Magazine but this was only the start, as the band headed out on the road for a 10 date UK tour in October of 2014. The tour saw them hit audiences up and down the country with their energetic, captivating and catchy set list.
ANIMAL HOUSE then returned to the South for a headline support slot to fellow Australian, Courtney Barnett at Brighton's DRILL Festival. The show was a huge success and has gone on to earn ANIMAL HOUSE the title of "One To Watch for 2015" by BrightonsFinest.com
The band now head back into the studio to record their debut EP with Owen Morries, the man behind Oasis, Kaiser Chiefs, The Verve and many more. The EP is set for release in the summer before the band then embark on a second tour this time heading out into Europe.
Keep your eyes and ears open and polish off those dancing shoes.. ANIMAL HOUSE are coming for you!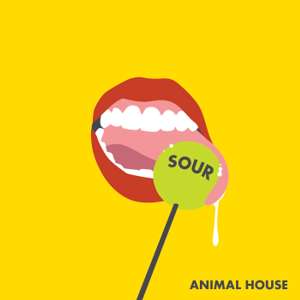 Kill Committee
Self Help