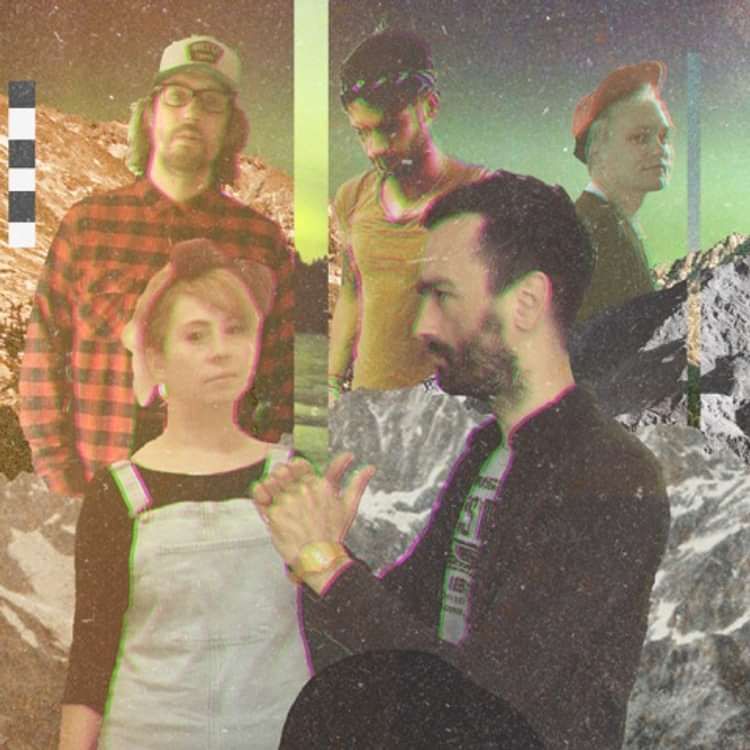 Heavy Pop presents:
RED KITE + GLASS MOUNTAIN
Red Kite + Glass Mountain
Free
Entry Requirements: 18+
-- RESCHEDULED DATE --
Heavy Pop presents...
RED KITE
Are You Listening? Festival favourites Red Kite return once more to Reading showcasing music from their two albums (Songs for Crow and Racquet).
Red Kite's second album seethes and writhes. It grasps for truth, rejects the false, and uses anger – controlled and directed – as its energy. It's the kind of record that gives "indie rock", that much-maligned label, a good name. Racquet is the kind of album that demands attention be paid, and rewards that attention with glorious melodies that offer joy to sweeten the pill.
Red Kite describe themselves as "a gang of fools from London that play alt-rock music with three guitarists, two drummers, and equal parts hymn and" squall.
This sounds good to us!
GLASS MOUNTAIN
Their arrangements are complex; their lyrics confessional and poetic; they're artistic without being inaccessible and they're one of the most promising and accomplished new acts in recent memory. Taking their name from a David Hockney artwork, Glass Mountain's sound is drenched in visual allusion, matching the size and scope of Sigur Ros or The Cure to something much more delicate and personal.
Heavy Pop: Drop It Like It's Pop
Line Up
Red Kite
Glass Mountain
"… Brave and fascinating …" CLASH MAGAZINE
"… Firmly in the cinematic alt-rock category, they make sky-high, life-affirming guitar music that empowers and devastates in equal measure … with a heart-wrenching balance of aggression and delicacy; a rare and faultlessly ambitious debut …" XYZ MAGAZINE
"… They have a dramatic, at times haunting sound that ticks along rather beautifully; they definitely warrant further investigation, so try starting with the quite stunning Glacial …" OUTLINE MAGAZINE
It's fair to say that 2016 was a good year for GLASS MOUNTAIN. Arriving without fanfare in June with their debut GLACIAL EP, a release that grabbed the attention and imagination of the likes of Clash Magazine and Tom Robinson at BBC Introducing, and earned the band the highest accolade at the Leeds Music Video Awards, GLASS MOUNTAIN continued to mesmerise until the year's end. Taking immense pride over everything related to the band, those brief six months spawned beautifully crafted gatefold CDs, 10" vinyls, cassettes, their own magazine and highly-prized T-shirts.
Performances at Bingley Music Live, The Secret Festival and Leeds University Refectory enhanced their reputation further, whilst shows with the likes of Evil Blizzard, Las Kellis and Elvis Depressedly – shows that, on paper, appeared at best improbable – proved the band's ability to win over pretty much any audience, regardless of setting or genre. The year ended with GLASS MOUNTAIN being invited as full tour support on the seven-date Embrace tour in December.
Now, as we enter 2017 with a collective trepidation, GLASS MOUNTAIN return with their second release, the two-track COWBOY SONG | MORE THAN THIS single, out on 17 March. COWBOY SONG, which has appeared in their live set for a number of months now, soars and swerves with a bravery and delicacy that reflects the lyrical sentiments; truthful and poetic, and accompanied by waves of crashing guitars that soar immeasurably. If anyone feared that GLACIAL was the band's singular mesmerising, breathtaking epic … well, fear not.
MORE THAN THIS, a cover of the Roxy Music classic, appears here more akin to the soundtrack of a David Lynch film; brooding, spine-tingling, anthemic. The inspiration comes from Bill Murray's halting, inebriated, life-affirming karaoke rendition of the song towards the end of the film Lost In Translation. He may appear to be delivering the song to everyone in the bar but the reality is that, whilst rarely looking at her, he's singing every word exclusively to the character played by Scarlett Johansson. And it's clear that she knows. It's a beautiful scene and GLASS MOUNTAIN more than do it justice.
Taking their name from a David Hockney etching, and requesting the permission and personal blessing from the artist to do so, GLASS MOUNTAIN formed eighteen months ago in Bradford, steadfastly proud of the city's heritage yet fully conscious of the neglect and under-investment their city has had to endure. Through adversity and austerity, however, great art often shines; and GLASS MOUNTAIN shine brilliantly.
GLASS MOUNTAIN care very deeply about their band, and it's becoming more and more clear that the songs they are writing, recording and performing have a longevity that will resonate far beyond this year, beyond next year and beyond many years to come. We hope you like them.
MARCH
Fri 03 YORK Fulford Arms | with False Advertising + Chambers + Push | Sat 11 LEEDS Lending Rooms @ The Library | with One Sided Horse | Thu 16 LEEDS University Refectory | with Hawkwind | Fri 17 NOTTINGHAM Rough Trade Records | with Autumn Diet Plans | Sat 18 STOURBRIDGE Scary Canary | Headline | Sat 25 PRESTON Ferret | with One Sided Horse |
"… Their sound is huge, cinematic and breathtakingly bold …" LEEDS MUSIC SCENE
"… Each track is orchestral and ambient and soars in crystalline sparks …" THE NATIONAL STUDENT
"… Their songs smoulder like embers before suddenly sparking into flames as though a blast of oxygen has hit …" BIRMINGHAM LIVE
"… Glass Mountain have etched something beautiful in a city of adversity; art that they should be particularly proud of …" THE YORKER
"… Glacial is a mesmerising masterpiece, a heartbreaking ode to unrequited love; the band's first single has taken the UK music scene by storm …" FLICK OF THE FINGER
"… Breathtaking alternative rock … their arrangements are complex; their lyrics confessional and poetic; they're artistic without being inaccessible; and they're one of the most promising and accomplished new acts in recent memory …" THE INDIE-PENDENT
"… In their arsenal lies debut EP Glacial, an amalgamation of brave, angst-ridden and mesmerising tracks that all seem like they'd fit brilliantly into the end of any art-house film; lyrically introspective and musically acerbic, Glass Mountain are a band that soar with powerfully delicate ballads …" RIOT
GLASS MOUNTAIN are:
• HARRY HANSON | vocals and guitar
• LEWIS JOHNSON-KELLETT | guitar • WILLIAM SAND | bass and keyboards • JONATHAN NEWELL | drums